Success Stories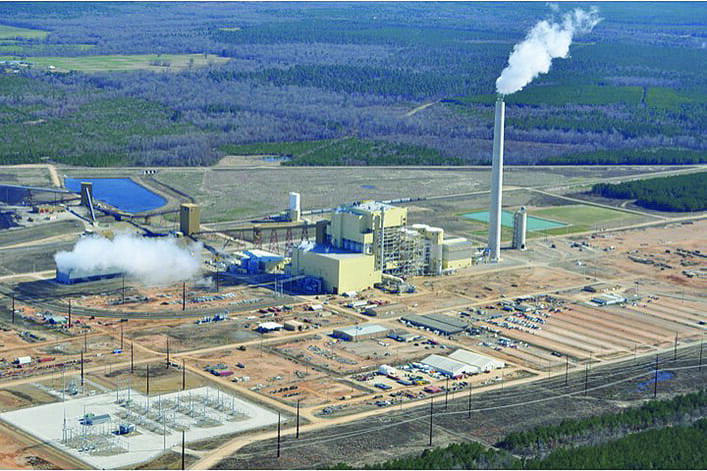 John W. Turk Jr. Power Plant
The John W. Turk, Jr. Power Plant owned by American Electric Power's (AEP) Southwestern Electric Power Co. (SWEPCO) is the first ultra-supercritical generating unit to go into operation in the U.S.


This 600-megawatt plant, located on a 2,800-acre tract near Fulton, in Hempstead Country, generates electricity more efficiently at higher temperatures, requiring less coal and producing fewer emissions.

The plant has 109 permanent positions with an estimated payroll of $9 million and will provide $6 million in annual school and county property tax revenues in Southwest Arkansas.

It was awarded the 2013 Plant of the Year Award by Power Magazine and recognized in 2015 by Peabody Energy for the lowest nitrous oxide emission rate and lowest heat rate among U.S. coal-fired power plants.

The Turk Power Plant is providing reliable power and much needed jobs to our local community. We are proud to be a partner and supporter with AEP/SWEPCO and The John W. Turk, Jr. Power Plant.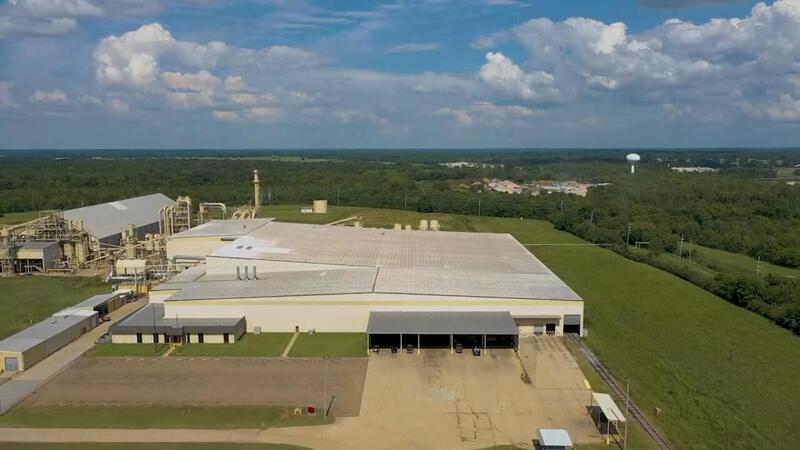 Dansons, USA Pellet and Distribution Center
Dansons, manufacturers of the well-known Pit Boss® Grills and Louisiana Grills® are opening the country's largest barbecue wood pellet mill and distribution center in Hope, Arkansas.

The site is a former Georgia-Pacific facility and has a strong infrastructure for wood processing, it is a crown jewel for Danson's pellet creation and distribution operation. The facility is approximately 335,000 square feet and sits on 143 acres, and starting with three pelleters and a 100,000-ton capacity, but has the infrastructure for eventual expansion to 300,000 tons and nine pelleters.
Dansons and Hope are a perfect match. The town of Hope has extensive fiber processing abilities, with several sawmills, paper mills and particle board plants already in the area.
"Dansons needs wood, Arkansas has wood. Dansons needs a first-rate workforce, Arkansans are the hardest working employees anywhere" Arkansas Gov. Asa Hutchinson said.
"The state of Arkansas has been the most welcoming, most friendly and most encouraging location we've ever done business in. The Arkansas Economic Development Commission, from the Town of Hope, to Hempstead County and Arkansas State level, everyone has welcomed us with open arms from the onset of this project. As a family-owned business, the personal touches that have come from Governor Hutchinson and Secretary Preston's offices, as well as those from Jack Thomas and Steve Harris the local Hempstead County Economic Development Commission President, have meant a lot to us. We are blessed to be able to expand our operation and open our new pellet mill location in Hope, Arkansas," said Dansons President Jeff Thiessen.
"Dansons conducts business with both integrity and excellence, and we are thrilled to welcome them to our community", City of Hope Mayor, Don Still.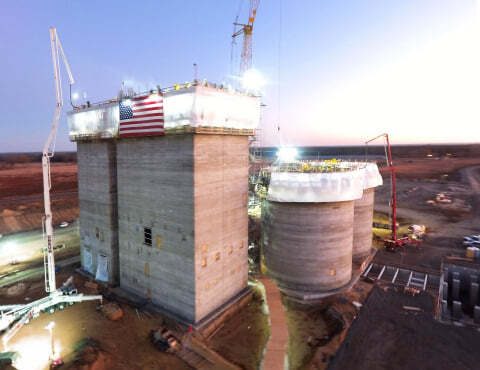 New Tyson Feed Mill
The New Tyson Feed Mill in Hempstead County, Arkansas is scheduled to complete its new $65 million dollar mill in March of 2022. The 320-Acre tract of land is located off of Highway 195 and features rail access for a continuous supply of feed to go out. "The rail access is what attracted Tyson to the location", said State Rep. Danny Watson.


The New Tyson Feed Mill will replace both Hope and Nashville feed mills and employee around 50 individuals. They will use 130 to 150 trucks to distribute feed throughout the region and receive more than 125 shipments of raw resources each week via Kiamichi Railroad Rail Cars.

Steve Harris, Hempstead County Economic Development President said. "It is great news that Tyson will invest 65 million dollars to build a new regional feed mill in Hempstead County, we are really happy about them reinvesting in our community and keeping everything current and up to date at their facilities. He added "This secures Tyson's future and it will have a huge impact to preserve what we have and allow for growth in the future".